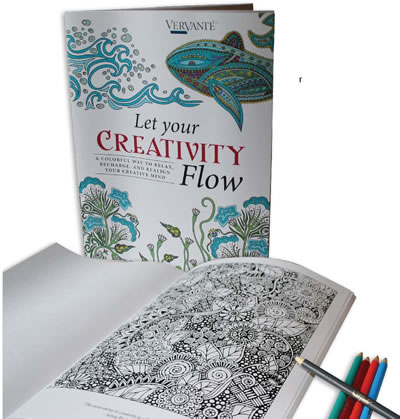 Coloring Books
Coloring isn't just for children anymore. Adult coloring books have become a fun and lucrative product that many of our clients are using to create new revenue streams, attract new followers, and have a little fun while they're at it.
If you've authored a children's book with beautiful illustrations, all you need to do is remove the color, simplify the story, and - voila! - you've got a fun companion coloring book.
If you'd like to know more about coloring books, children's books, or other products with Vervante, email us at sales@vervante.com. We're happy to provide you free quotes, expert guidance, and all the help you need to create these fun and lucrative products.