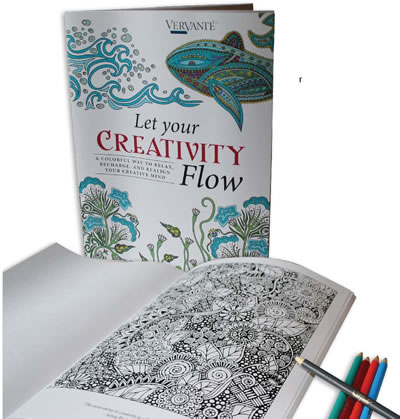 Coloring Books
Coloring isn't just for kids anymore. Adult coloring books have become a fun and lucrative product that many of our clients are using to create new revenue streams, attract new followers, and have a little fun while they're at it.
Adult coloring books offer value to your readers by allowing them to embrace their inner artist, release stress, find their focus, and recharge their creative batteries. Coloring books can be created quickly and easily around any theme that will fit your business, such as nature, fitness, food, family, travel, love, relationships, growth and inspiration. They can be offered as revenue-generating products on their own, or as a value-add to other products or programs you offer.
If you're ready to create an adult coloring book, here are our recommendations to ensure a high-quality product readers will love:
Coloring books can be printed single-sided or double-sided.
We can print any size but recommend 8 x 10 or 8.5 x 11 (perfect for fitting in a standard size picture frame).
We can also perforate the pages to make them easy to tear out.
And remember, you can print your book vertical or horizontal.
Including pens, pencils or other products with coloring books Help your coloring books stand out from the crowd by adding your own branded products such as pens, pencils, audio CDs, and tote bags, and including them with the shipment. If you have any questions about creating coloring books, CDs, or other products with Vervante, please email us at customerservice@vervante.com. We can provide you with free quotes and help you create this fun and lucrative product for your business.