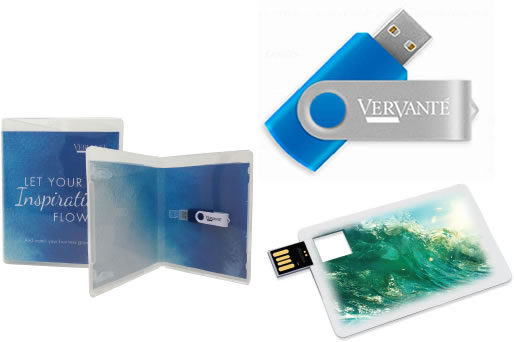 Custom, branded storage solutions
We offer you the ability to share information with your audience via a variety of stylish customized flash drives. Even better, our USB drives can be imprinted with your company's logo, tagline or contact information to create a unique product your customers and clients will love.
Flash drives are a small storage device with a USB interface that can be used on any computer. They are small, fast, have thousands of times more space than CDs & DVDs and are an affordable way to give your customers lots of information including video files, audio files, transcripts, forms, and so much more.
Our swing style flash drives are available in a variety of colors and sizes. If you need 50 or more flash drives, we can print your logo or message on the flash drive.